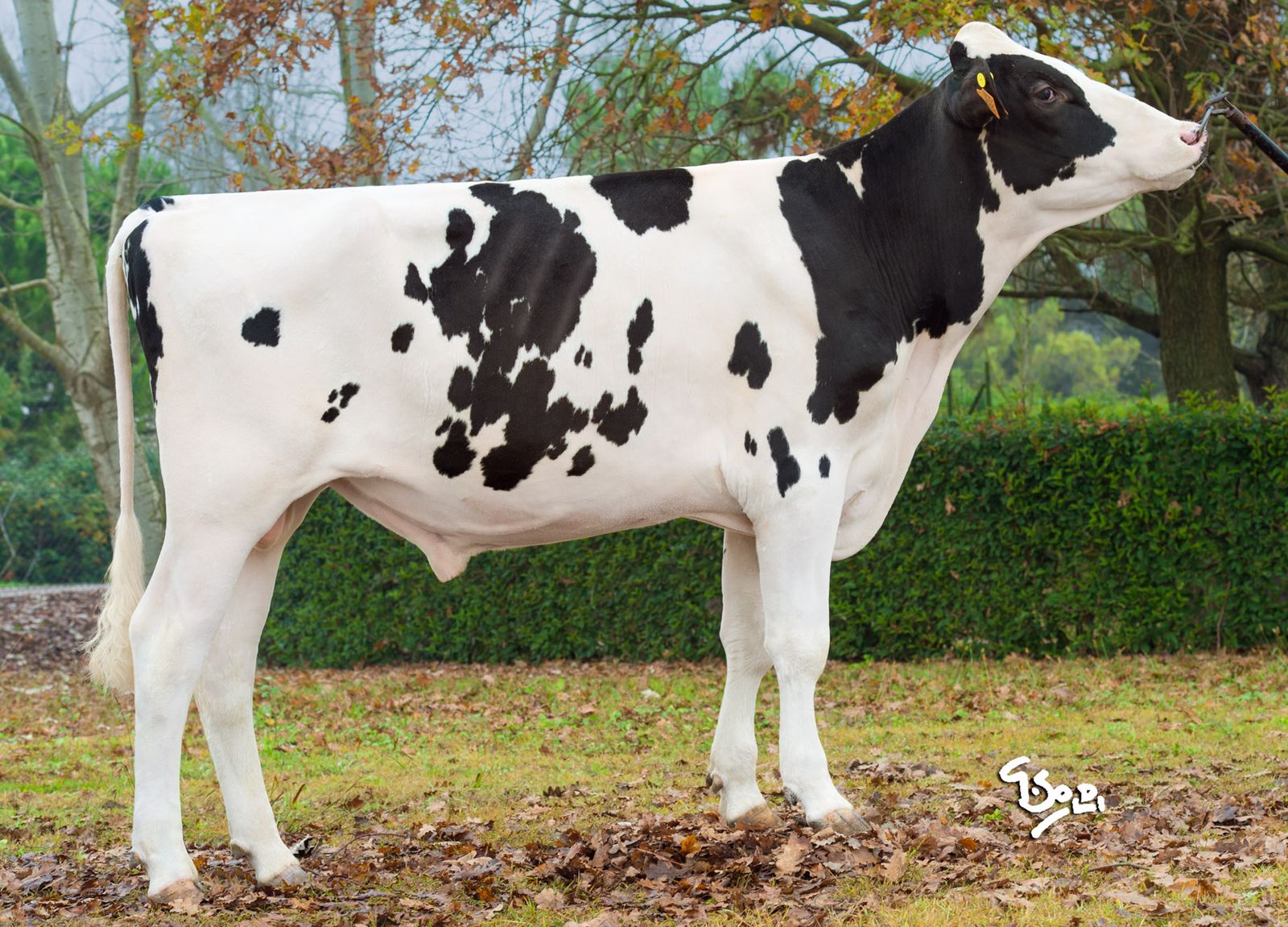 Figlia: BEL SCISSOR BRENDA VG86 - Hullcrest Holstein (NL)
Madre: All Nure DOORMAN SYALL
STRONG POINTS : milk, components, show type pedigree, dayriness, udder, feet & legs.
USE ON : Atwood, Golden Dreams, Aftershock, Damion and Goldwyn blood lines.
A SHOW TYPE BULL IMPROVING RUMP ANGLE!
A pedigree with plenty of milk and silky udders. Her grand dam won best udder prize several times.
Last update: 2023 August
Production
| | |
| --- | --- |
| Milk | +864 |
| Pr. % | -0,01 |
| Pr. kg | +28 |
| Fat % | -0,04 |
| Fat kg | +29 |
| Daughters | 202 |
| Herds | 81 |
| Rel. % | 96% |
| | |
Management Traits
| | |
| --- | --- |
| Sire calving ease | 104 |
| Daughter calving ease | 106 |
| Milking speed | 101 |
| SCS | 104 |
| Udder health | 101 |
| Longevity | 103 |
| Fertility | 97 |
| Feed Efficiency Index (PFE) | 95 |
| BCS | 101 |
| Grazing | 104 |
Management Traits
| | |
| --- | --- |
| Automated Milking Index | 106 |
| Heat Tolerance Index | 112 |
Milk qualities
| | |
| --- | --- |
| K - casein | AB |
| Beta Casein | A1A2 |
| Beta - Lactoglobulin | AB |
| Pro Caseus | 101 |
Linear Traits