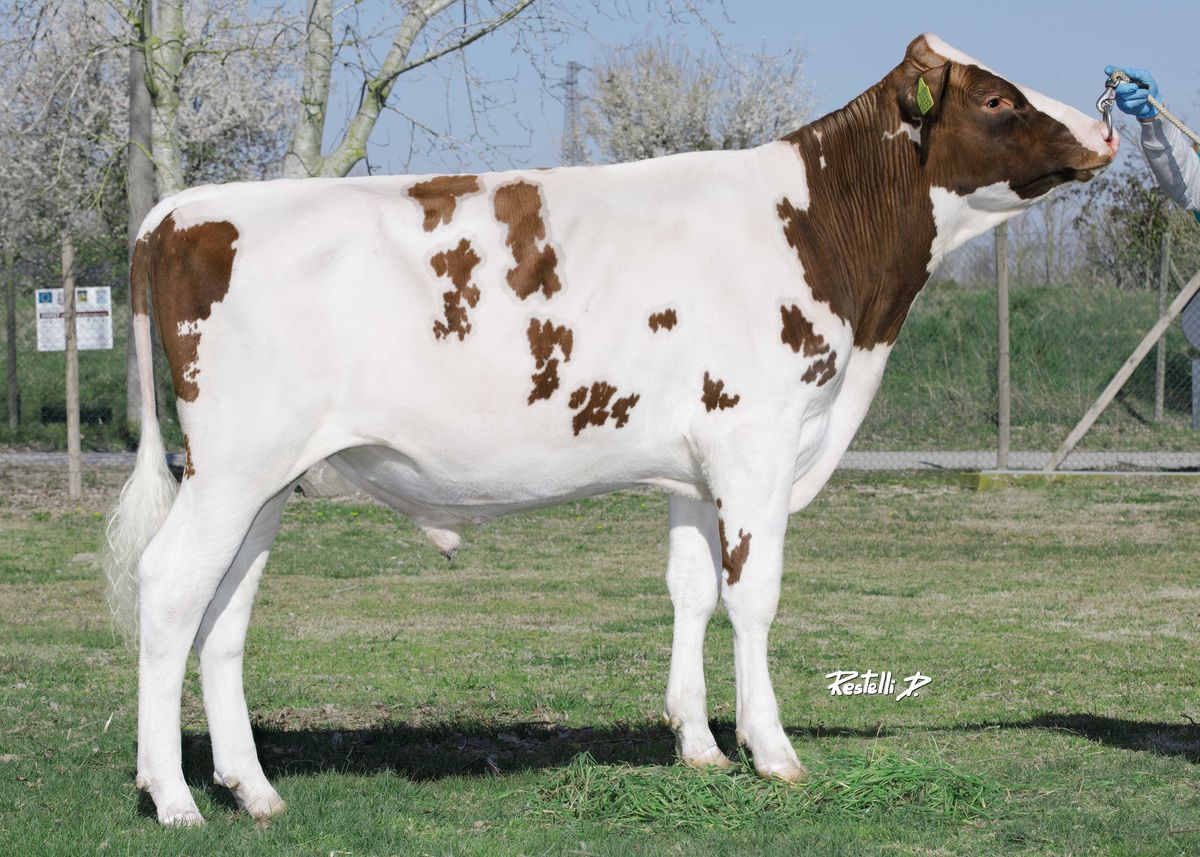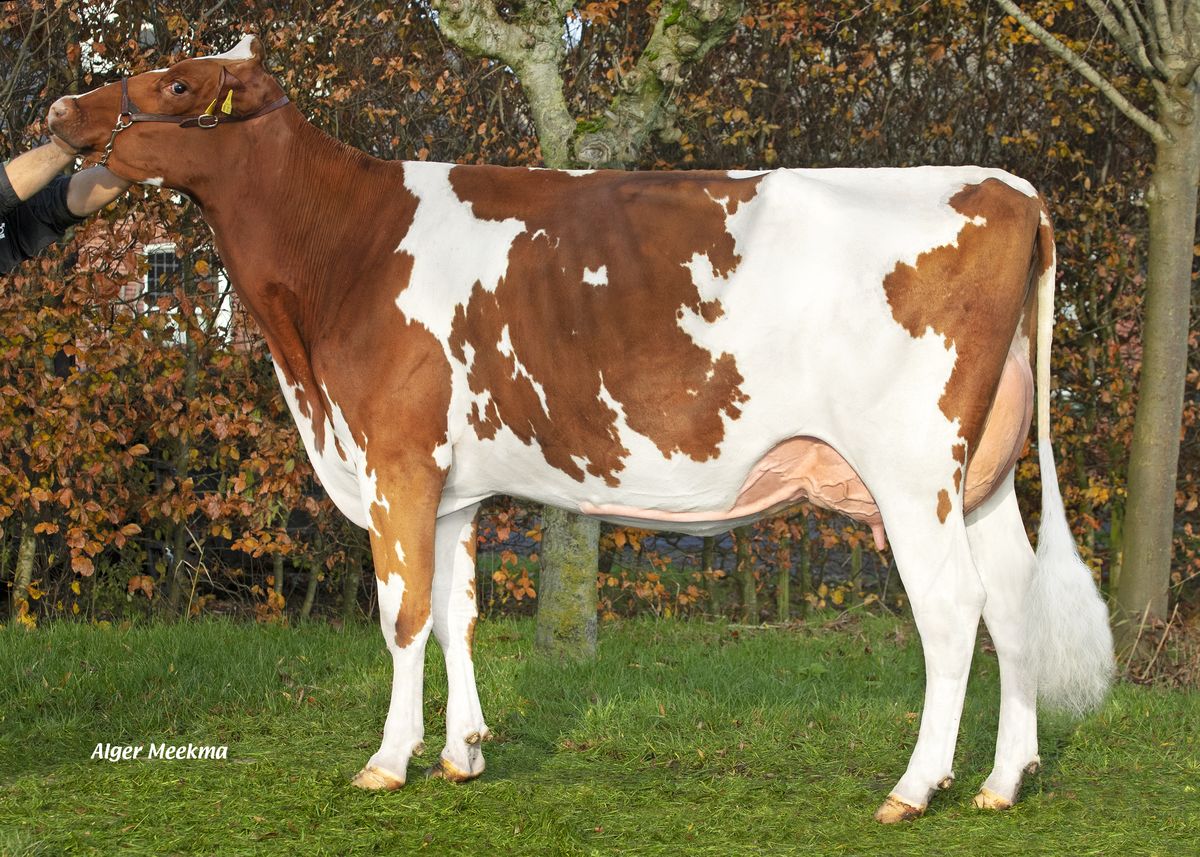 Bisnonna: LESPERRON KINGBOY SANTANA RC
Son of Kitami and from the family of Splendor. Great on dairy traits and feet and legs. Excellent udder with great milkability. Ideal teats lenght.
USE ON: Redbird, Redshift, Redkiss, Redalert, Redfox, Redalex, Clash, Parallel, Kaleido, Geyser, Rager red, Solitair, Gio P, Sound System, Vanhalen, Dateline, Hothand.
Last update: 2023 August
Production
| | |
| --- | --- |
| Milk | +879 |
| Pr. % | +0,23 |
| Pr. kg | +56 |
| Fat % | +0,12 |
| Fat kg | +44 |
| Daughters | 0 |
| Herds | 0 |
| Rel. % | 75% |
| | |
Management Traits
| | |
| --- | --- |
| Sire calving ease | 105 |
| Daughter calving ease | 105 |
| Milking speed | 107 |
| SCS | 105 |
| Udder health | 107 |
| Longevity | 110 |
| Fertility | 102 |
| Feed Efficiency Index (PFE) | 99 |
| BCS | 90 |
| Grazing | 97 |
Management Traits
| | |
| --- | --- |
| Automated Milking Index | 108 |
| Heat Tolerance Index | 104 |
Milk qualities
| | |
| --- | --- |
| K - casein | BE |
| Beta Casein | A1A2 |
| Beta - Lactoglobulin | AB |
| Pro Caseus | 104 |
Linear Traits