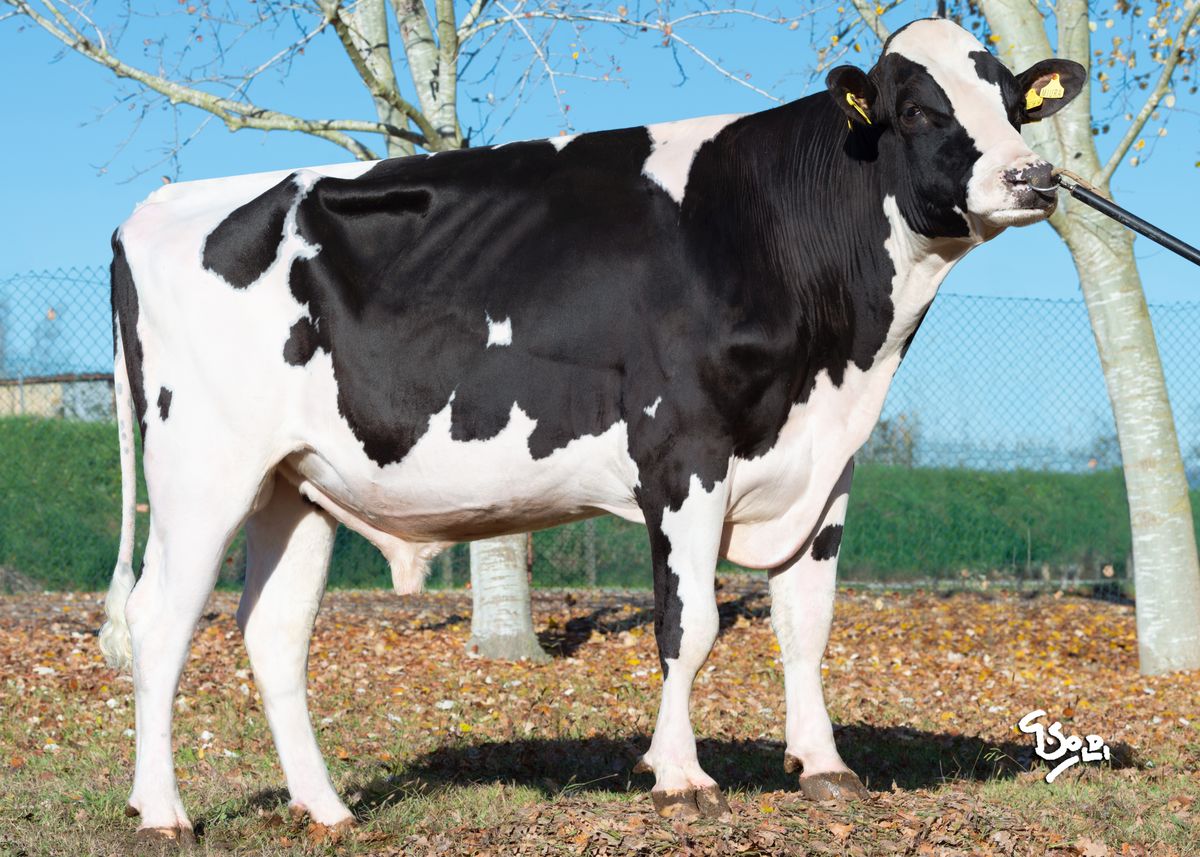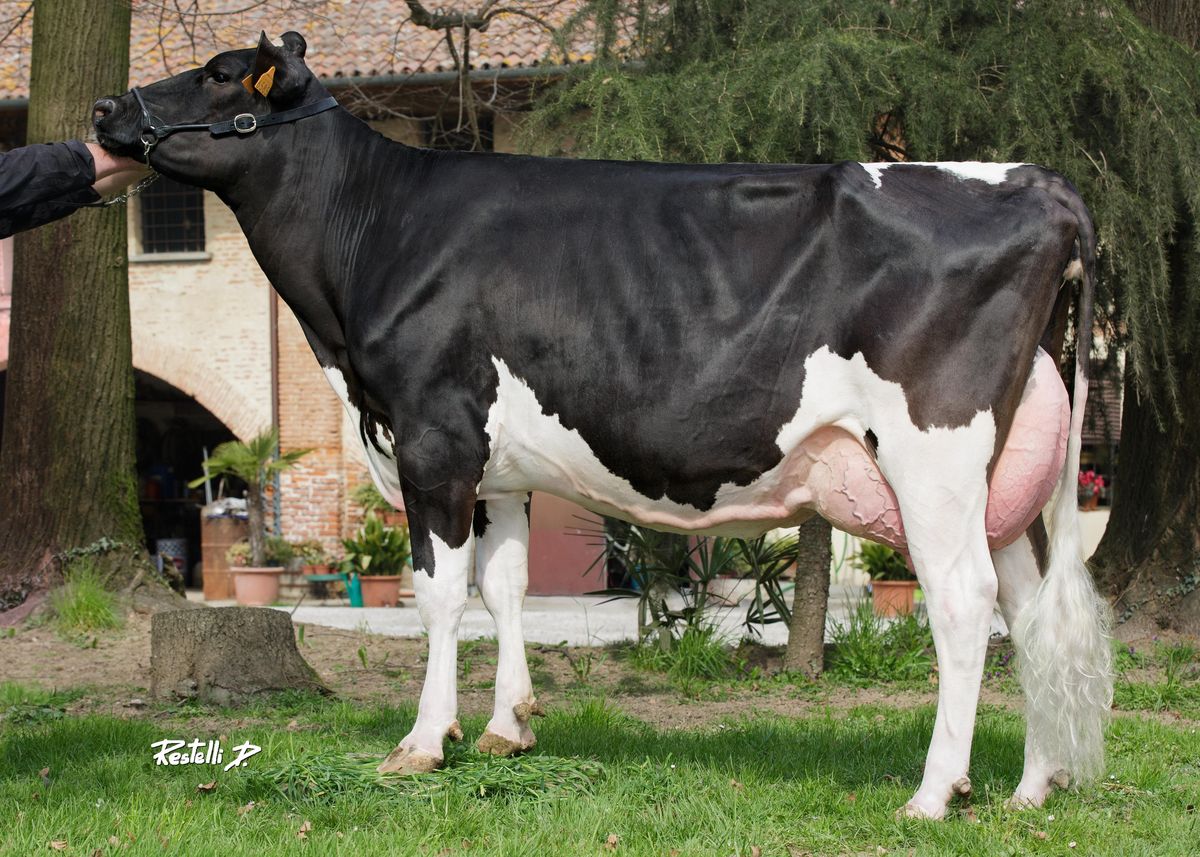 Figlia: Ca' dei Volti Miura Sacra - Az. Ca' dei Volti (VI)
From the Family of Duomilia. He is in the Top5 for PFT and in 2nd place for IES and ICS-PR Italian Proven bulls ranking! The daughters of Miura have great maturity rate and high fertility index (107).
​USE ON: Brasileiro, Comedy, Parallel, Clash, Pegasus, Jesolo, Dragon, Swami, Sound System, Rodanas, Sharpe, Neutron, Vanhalen, Dateline, Hothand, Hotline, Jedi, Duke, Frazzled.
Last update: 2023 August
Production
| | |
| --- | --- |
| Milk | +708 |
| Pr. % | +0,39 |
| Pr. kg | +69 |
| Fat % | +0,40 |
| Fat kg | +72 |
| Daughters | 1028 |
| Herds | 318 |
| Rel. % | 99% |
| | |
Management Traits
| | |
| --- | --- |
| Sire calving ease | 105 |
| Daughter calving ease | 106 |
| Milking speed | 99 |
| SCS | 106 |
| Udder health | 102 |
| Longevity | 105 |
| Fertility | 109 |
| Feed Efficiency Index (PFE) | 103 |
| BCS | 101 |
| Grazing | 113 |
Management Traits
| | |
| --- | --- |
| Automated Milking Index | 104 |
| Heat Tolerance Index | 105 |
Milk qualities
| | |
| --- | --- |
| K - casein | AB |
| Beta Casein | A2A2 |
| Beta - Lactoglobulin | AB |
| Pro Caseus | 95 |
Linear Traits