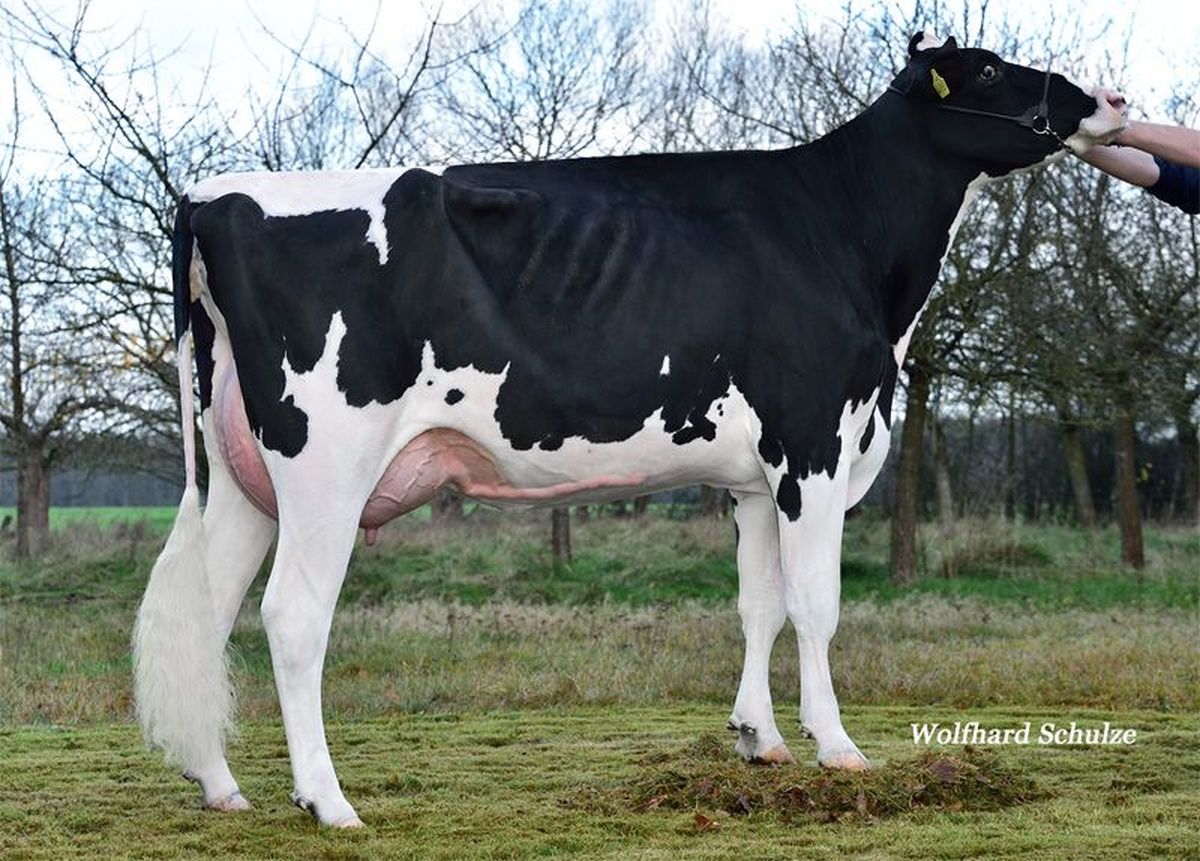 A DIFFERENT PEDIGREE WITH THE PLUS OF THE POLLED GENE!
Great production, milkability and high somatic cell index. Excellent morphology and imporver of rump angle. High feritlity and positive BCS index. Ideal teat position and lenght.
USE ON: Parallel, Clash, Rally, Comedy, Brasileiro, Pepsol, Kubrick, Miura, Sound System, Sharpe, Rodanas, Windmill, Gymnast, Jedi, Duke, Padawan, Hotrod, Hotline.
Last update: 2023 August
Production
| | |
| --- | --- |
| Milk | +1109 |
| Pr. % | +0,16 |
| Pr. kg | +53 |
| Fat % | +0,05 |
| Fat kg | +49 |
| Daughters | 0 |
| Herds | 0 |
| Rel. % | 75% |
| | |
Management Traits
| | |
| --- | --- |
| Sire calving ease | 105 |
| Daughter calving ease | 102 |
| Milking speed | 105 |
| SCS | 104 |
| Udder health | 103 |
| Longevity | 110 |
| Fertility | 109 |
| Feed Efficiency Index (PFE) | 96 |
| BCS | 101 |
| Grazing | 101 |
Management Traits
| | |
| --- | --- |
| Automated Milking Index | 106 |
| Heat Tolerance Index | 108 |
Milk qualities
| | |
| --- | --- |
| K - casein | AB |
| Beta Casein | A2A2 |
| Beta - Lactoglobulin | BB |
| Pro Caseus | 102 |
Linear Traits