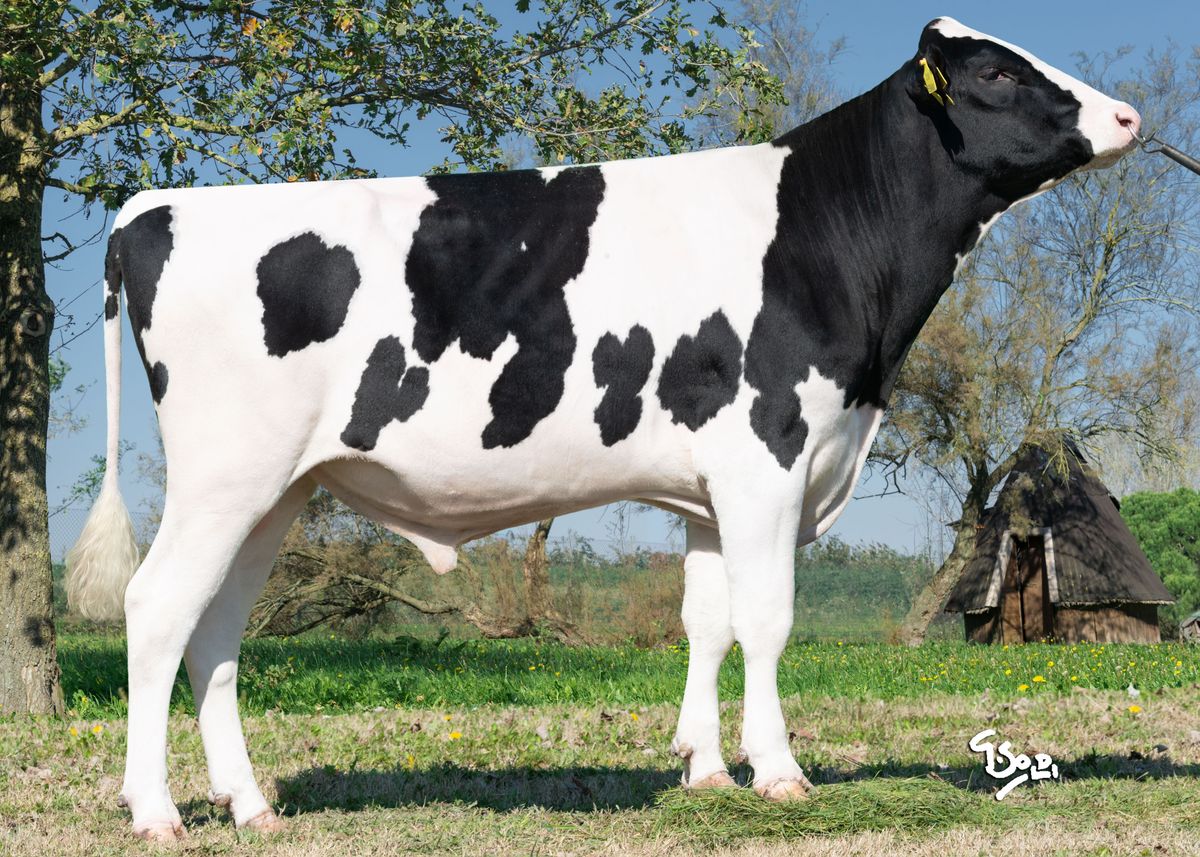 Vacca di fondazione: BATKE OUTISE KORA EX94
ALL-ROUND POLLED BULL!
STRONG POINTS: Polled, high components, high fat and protein kgs, balanced morphology, positive rump angle, good set of legs, longevity, calving ease.
USE ON: Clash, Parallel, Cruyff, Kerpen, Mission, Brasileiro, Comedy, Rally, Popstar, Sector, Sound System, Sharpe, Betancur, Chapeau, Hotrod, Recoil, Tabasco.
 
Last update: 2023 August
Production
| | |
| --- | --- |
| Milk | +813 |
| Pr. % | +0,11 |
| Pr. kg | +41 |
| Fat % | +0,08 |
| Fat kg | +38 |
| Daughters | 0 |
| Herds | 0 |
| Rel. % | 75% |
| | |
Management Traits
| | |
| --- | --- |
| Sire calving ease | 105 |
| Daughter calving ease | 108 |
| Milking speed | 101 |
| SCS | 100 |
| Udder health | 104 |
| Longevity | 111 |
| Fertility | 105 |
| Feed Efficiency Index (PFE) | 96 |
| BCS | 95 |
| Grazing | 96 |
Management Traits
| | |
| --- | --- |
| Automated Milking Index | 104 |
| Heat Tolerance Index | 110 |
Milk qualities
| | |
| --- | --- |
| K - casein | AB |
| Beta Casein | A1A2 |
| Beta - Lactoglobulin | AB |
| Pro Caseus | 105 |
Linear Traits