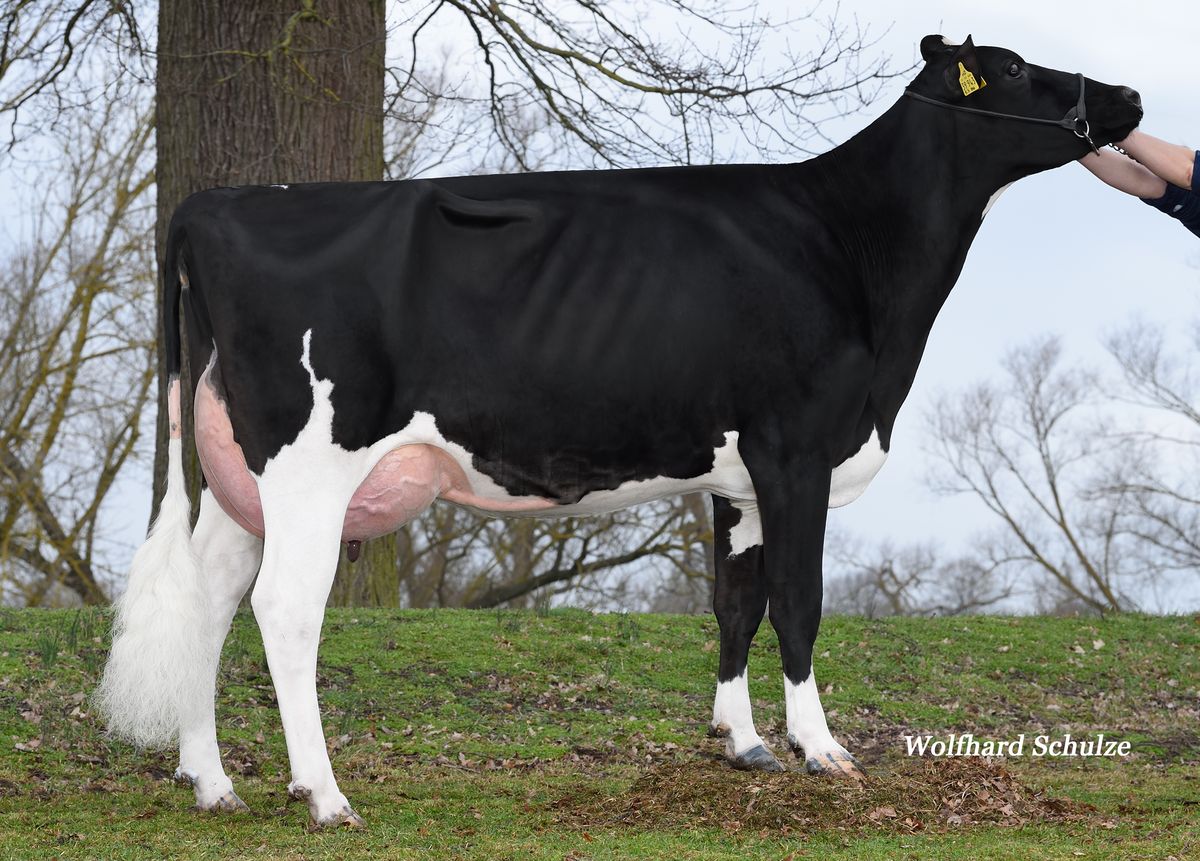 Bisnonna: Westcoast Spring Aria 3826 ET VG87
STRONG POINTS: Alternative pedigree. Milk, percentages and low SCS. Improver of the rump angle and teat size. easy calves and high heat tolerance.
USE ON: Spinoff, Parallel, Clash, Miura, Comedy, Rally, Brasileiro, Bluebill, Popstar, Poison, Sharpe, Sound System, Padawan, Topnotch, Positive, Duke, Jedi, Frazzled, Casper, Tabasco.
Last update: 2023 December
Production
| | |
| --- | --- |
| Milk | +1913 |
| Pr. % | +0,26 |
| Pr. kg | +96 |
| Fat % | +0,10 |
| Fat kg | +84 |
| Daughters | 0 |
| Herds | 0 |
| Rel. % | 75% |
|   |   |
Management Traits
| | |
| --- | --- |
| Sire calving ease | 104 |
| Daughter calving ease | 108 |
| Milking speed | 94 |
| SCS | 113 |
| Udder health | 109 |
| Longevity | 115 |
| Fertility | 106 |
| Feed Efficiency Index (PFE) | 103 |
| BCS | 98 |
| Grazing | 106 |
Management Traits
| | |
| --- | --- |
| Automated Milking Index | 103 |
| Heat Tolerance Index | 109 |
Milk qualities
| | |
| --- | --- |
| K - casein | AB |
| Beta Casein | A2A2 |
| Beta - Lactoglobulin | AA |
| Pro Caseus | N.D. |
Linear Traits