Miura, what are you doing here?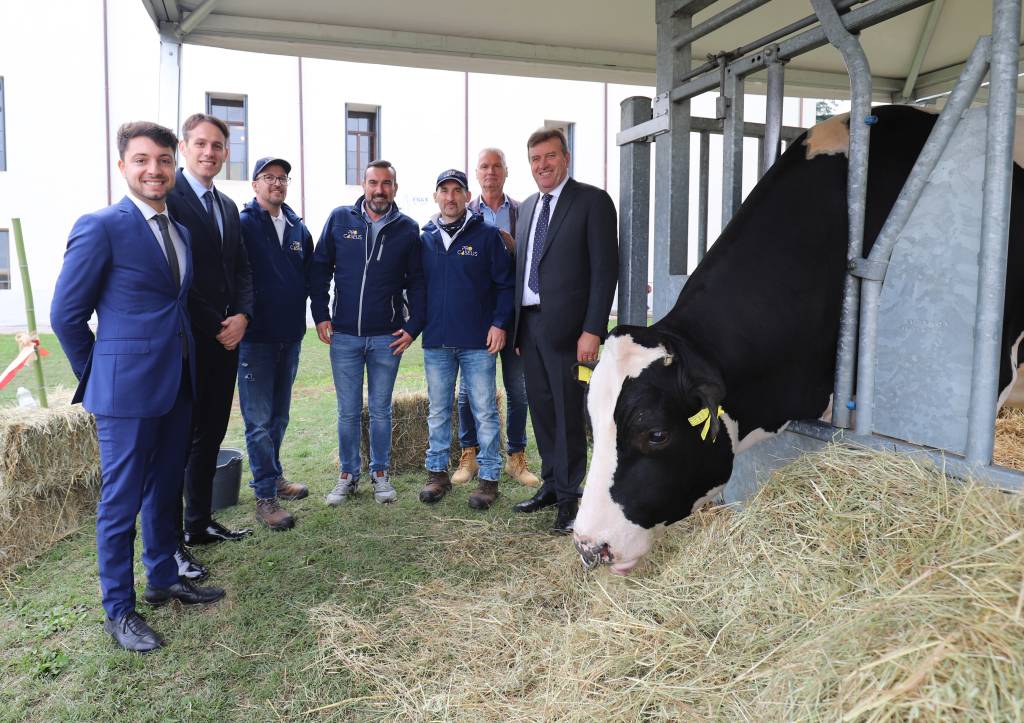 The visitors of Caseus 2o22, during the 18th Edition of the Regional Cheese Contest, asked to Intermizoo's Staff why there was a bull during the event.
The Special Guest of Caseus, the proven bull Miura, represent the first step of the Cheese-making chain: good genetic means high quality cheese.
Miura won over young and old who did not miss the opportunity to ask about Miura's life and "work"!