L'esperienza a disposizione degli allevatori
Vacche funzionali e durature nel tempo, produzioni d'eccellenza e sostenibilità dell'intera filiera zootecnica sono i valori chiave di Intermizoo. Questi obiettivi hanno fatto di Intermizoo un'azienda leader nel settore della genetica bovina.
L'esperienza maturata in quasi 50 anni di lavoro, ha fatto sì che Intermizoo oggi rappresenti una struttura tecnica proiettata nel futuro e sempre all'avanguardia in grado di soddisfare le esigenze della zootecnia del domani.
In questa sezione potrai vedere tutti i tori Intermizoo e i loro indici: non solo tori di razza Holstein ma anche razze da carne e tori di razza Bufala Mediterranea Italiana.
TOP Bulls selected by Intermizoo
Pro Caseus
Intermizoo boasts an in-depth knowledge of its industry, thanks to a unique know-how developed in almost 50 years of activity. And it is thanks to the long research activity applied to genomics that, in collaboration with the University of Padova, Intermizoo has created Pro Caseus.
Pro Caseus is the new tool that allows dairy farmers to improve the production of milk for processing into cheese. This means higher cheese yield, and also more quality, and therefore sustainable production, with positive effects in terms of sustainability for the entire supply chain.
The dairy farmer who chooses Pro Caseus index animals knows that he is breeding for superior cattle with a strong aptitude for cheese making and producing better milk.
Milk that comes from Pro Caseus cows has a better cheese yield, a curd with the right consistency and optimal processing times.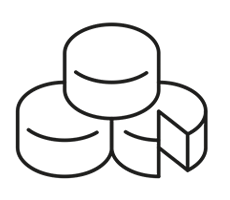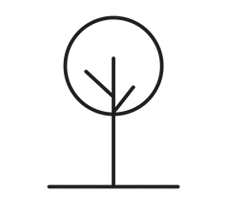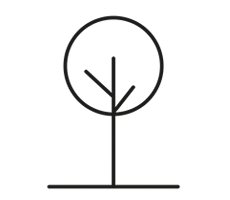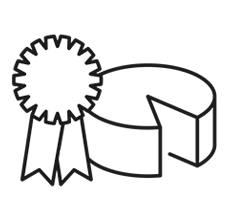 Miura, what are you doing here? The visitors of Caseus 2o22, during the 18th Edition of the Regional Cheese Contest, asked to Intermizoo's Staff why there was a bull [...]
From 30th September to 2nd October will be held the 18th Edition of the Regional Cheese Contest at Villa Contarini - Piazzola sul Brenta (PD), Italy. Caseus is promoted by the Veneto Region, in partnership [...]
Intermizoo is waiting for you at the World Dairy Expo in Madison (WI) from 2nd to 7th October. You will find our stand in Coliseum - Arena Level n° 174, near the Cattle Showring. [...]